GALLERY EVENTS
Li Yu and Liu Bo: Map Location Icon
12.02.21 - 18.02.21

Project Introduction
On the basis of repeated field observations, Li Yu and Bo Liu selected the rooftop of Microneme as the new location and iteration of the 'Map Location Icon' project, which they installed on 30 June, 2019.
Map Location Icon
Jorge Luis Borges wrote a short story in 1946 titled 'The Exactitude in Science', about the map-territory relation, a theory describing the relationship between an object and a representation of that object. It is thought that Borges was inspired by a concept in Lewis Carroll's 'Sylvie and Bruno Concluded', where an empire's cartographer accurately creates a map that is the same size as the land (the map is later abandoned and deemed useless). Based on this idea, Umberto Eco once wrote a rigorous and absurd article named 'On the Impossibility of Drawing a Map of the Empire on a Scale of 1:1', considering the creation of a map as vast as what it represents, and concluding its impossibility in realization, as it requires constant updating in order for the information to be correct at any given moment.
Today we are used to having highly accurate and up to date maps and navigation programmes available on our mobile phones and computers, enabling us to track precise coordinates. As such, we are familiar with the red balloon-shaped 'Map Location Icon' which marks the start and destination points on a map route. The small balloon-shaped icon has become an indispensable and reliable object, helping us understand and locate people and objects in physical reality.
In 2010, an art project called 'Everyone's East Lake' was initiated at Wuhan's largest lake, as a concerned response to the city's government selling 500 acres of land on the north shore of East Lake to real estate, with controversial development plans. The project invited citizens to carry out artistic interventions around the lake; each were pinpointed on a map with the Map Location Icon. This was the site where Yu Lee first installed a magnified 'Map Location Icon', painting it onto the base of the bridge at the Southeast point of East Lake.
Since then, Yu Lee and Bo Liu have sought different venues to install their physical Map Location Icons; the painted icons appear large, but they replicate the scale of the Map Location Icons as they appear digitally, paying homage to the notion of the 1:1 scale map written about by Carrol, Borges and Eco.
Artists Profile
Li Yu + Bo Liu is an artist duo based in Wuhan. Yu Lee was born in 1973 in Wuhan (Hubei Province). He graduated from the School of Educational Information Technology of Central China Normal University in 1995. Bo Liu was born in 1973 in Shishou (Hubei Province). He graduated from the Oil Painting Department of Hubei Institute of Fine Arts in 2001.
Li Yu + Bo Liu have held solo exhibitions at venues including Beijing Taikang Space, Iberia Center for Contemporary Art, Porsgrunn Art Society, Wuhan K11 Art Foundation and the Art Museum of Hubei Institute of Fine Arts, etc. They have been participated in exhibitions such as the 4th Documentary Exhibition of Fine Arts, 2017; Jimei Arles Photo Festival, 2016; Jinan International Photography Biennale, 2014; Lianzhou Foto in 2014, Beijing Photo Biennale, 2013; and the 7th Shenzhen Sculpture Biennalem 2012.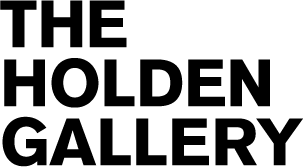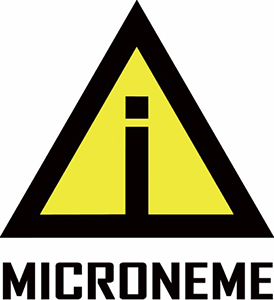 Presented as part of Microneme x Holden Gallery collaborative programme.